Prodigy MLB Player Yasiel Puig Signs First Major Deal With Italian Sunglass Rudy Project
發佈時間 : 2013/08/08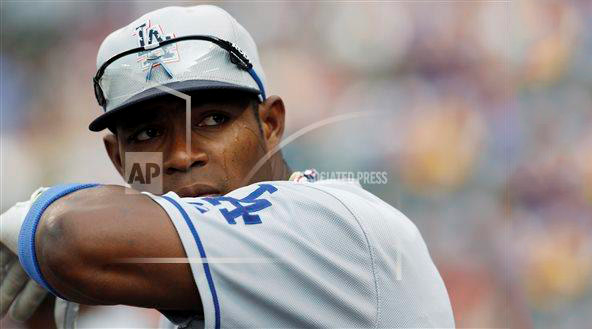 Rookie Phenom Yasiel Puig Becomes Rudy Project's Premiere MLB Athlete
Denver, CO – Rudy Project, Italian designers and engineers of precision sunglasses and helmets, are proud to announce their partnership with Los Angeles Dodgers outfielder Yasiel Puig. Since his MLB debut on June 3rd, Puig has stunned the baseball world with his phenomenal performance and Rudy Project will use advanced technology and ground breaking optical science want to insure it stays that way.
At just 22 years old Puig has rocketed into stardom within the world of baseball, but it hasn't been an easy path. Growing up in the Cuban city of Cienfuegos, or "Hundred Fires," Puig has had a lifelong passion for baseball and knew his best chance at pro level success was in the United States. Having tried eight times to defect from his home country of Cuba, Yasiel finally succeeded in June of 2012 and made it to Mexico. After establishing residency, he was declared an MLB free agent and immediately signed by the Dodgers for a 7 year, $42 million dollar contract. Although his game had gone slightly rusty after the year long struggle of trying to escape Cuba, Puig has since proven that his passion for the sport can overcome any obstacle.
Over the last month Puig has burst onto the MLB scene, becoming the first player in major league history to record 34 hits and seven home runs in his first 20 games. Over the month of June his 44 hits were the second most in MLB history for a player during their debut month, behind only the 48 hits set by Hall of Famer Joe DiMaggio in May of 1936. As of July 18th, Puig has averaged an incredible .391 and 8 home runs over 39 games, and has become the first ever MLB player to simultaneously win both the National League Rookie of the Month Award and the National League Player of the Month Award.
"Having signed such an amazing contract with the Dodgers, I knew I could have my pick of any eyewear equipment I wanted," related the Spanish speaking Yasiel Puig via a translator. "The first time I tried on a pair of Rudy Project, I knew these were the sunglasses I wanted to use. For baseball, Rudy Project is simply the best. I love that they are adjustable, very light weight and the optics and technology are unbelievable. I cannot be happier having Rudy Project eyewear as my sunglass choice."
While smashing records on the field, one of Puig's go-to glasses has been the Rudy Project Magster. Crafted through a tedious but very effective digital modeling system, the Magster incorporates a number of breakthrough technical components including a stainless steel perforated grill built directly into the frame which allows optimal airflow to prevent fogging – a must while playing baseball. Another unique innovation the Magster utilizes are anti-shock pads made from megol, a highly engineered designer plastic compound embedded into both the frame and lens to create a vibration dampening system. Combined with Rudy Project's fully adjustable nose pads & temple tips for a precise and custom fit, the Magster becomes an indispensable pair of sports eyewear.
The Rudy Project Genetyk sunglasses have also become an essential tool within Yasiel's arsenal. With an eye-shield design, the Genetyk offer unparalleled coverage from wind, debris and UV rays while remaining ultra-light. Their wrap-around architecture allows for unobstructed peripheral vision and includes Rudy Project's patented Quick Change™ system – allowing the glasses to effortlessly adapt in changing lighting conditions. Over 30 different lens styles ensure perfect customization for every sport, and include among them the Unbreakable ImpactX™ Photochromic lenses, which are based on Apache helicopter windshield panels.
"You get a player like Puig once or twice in a lifetime," remarked Rudy Project North America Co-owner Steve Wagner. "All of us at Rudy Project are proud that Puig chose Rudy Project eyewear and sunglasses to be his choice on and off the field. We'll keep making the best eyewear in the world and hope Puig just keeps everyone in awe of his play!"
When he's not breaking records, Puig can be seen relaxing in his favorite casual Rudy Project glasses, the Skymajor. These classic aviator style glasses bring together relaxed, vintage character with all the advanced technology you would expect from Italian made sports eyewear. Fusing chrome, gold or gunmetal frames with 360 degree adjustable temple tips and Rudy Project's award winning ImpactX PhotoPolar Lenses – which allow users to cut glare like traditional polarized lenses, but still allow users to clearly read the LCD screen on their GPS, phone or gadget. This technology won Rudy Project "Gear of the Year" from esteemed Outside Magazine.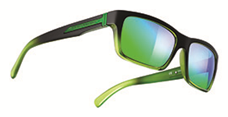 If he's in the mood to make a bright impression, Puig has been known to sport the new Ultimatum Shock sunglasses. These six colorful updates on a retro frame style are sure to get noticed and draw attention wherever they're shown. Made from strong but lightweight grilamid, these casual shades feature superior optics and construction, and are backed by the same industry leading 3 year frame and lifetime lens warranty as all Rudy Project sunglasses.
For those who need prescription sunglass solutions, all of Yasiel's favorite glasses and many more Rudy Project models are available with either intuitive optical inserts, or with cutting edge FreeForm Tek™ lenses. Rudy Project's FreeForm Tek™ design utilizes back surface optics, an innovative way of widening the field of vision in various ranges by bringing the sighting surface closer to the eye. This surface is digitally crafted using Eyepoint Technology™ which simulates how the human eye actually looks through the lens with thousands of reference points – creating the perfect prescription lens.
In celebration of the partnership between this powerful new MLB player and the Italian sportswear company, Rudy Project is launching the 'Puig Special Offer'. This limited time deal enables those who wish to deck themselves out in the same gear as Yasiel to buy one of his favorite sports sunglass models or RX, and receive a free casual sunglass model in the program. Simply visit: www.e-rudy.com to take advantage of this special limited time offer.
About RACE
Running and Cycling Enterprises ("RACE") is a distributor of award-winning, high quality products for triathletes, cyclists, runners and other athletes who demand functional products that allow them to compete and train more effectively. RACE currently distributes Rudy Project in North America and the Caribbean and owns and distributes XX2i Optics around the world. For more info, visit: http://www.runningandcyclingenterprises.com
About Rudy Project
Rudy Project designs and manufactures hi-tech sunglasses, digital prescriptions/Rxes, helmets, goggles and gear by applying the most advanced science and technology. Designed and crafted in Italy since 1985, Rudy Project has grown quickly as a premier brand throughout North America. Rudy Project has won Outside Magazine's prestigious "Gear of the Year" Award, twice, for its cutting edge frame and lens technologies. Rudy helmets were recognized as the #1, most worn TT brand at the 2011 and 2012 Ironman World Championship in Kona, HI and the Wingspan time trial helmet was selected as Triathlete Magazine's "Best Aero Helmet" in its 2012 "Buyer's Guide." Of late, Rudy Project has prided itself for providing the absolute best prescription eyewear for athletes and outdoor enthusiasts around the world. What sets Rudy Project apart is unparalleled customer service standards, cutting edge products and technological innovations, and proprietary, award winning lens technologies including ImpactX™, Polar3FX™ and RPOptics™. Rudy Project offers a Lifetime Replacement Lens Guarantee and an industry leading 3 year frame warranty. Learn more about Rudy Project at www.e-rudy.com
About XX2i
Designed with top athletes in mind, XX2i Optics crafts precision sunglasses that offer unparalleled performance while going easy on your wallet. With multiple style and lens configurations including Polarized, Sport Reader and RX'able lenses, XX2i provides a range of superb optical solutions. Made with flexible and strong Grilamid, all XX2i frames offer fully adjustable temple tips and nose pads which ensure an accurate, individual face fit that holds strong while remaining feather light. Every pair come with a 365-day money back guarantee and a lifetime frame and lens warranty – even against scratches. Learn more at www.xx2i.com