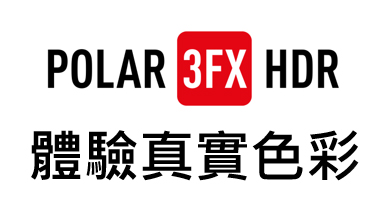 POLAR 3FX HDR體驗真實色彩
經過多年的精心研究,RUDY更新了3FX偏光鏡片的技術,將您的視野提昇到一個新的階段。RUDY提供舒適和有鏡面效果的彩色鏡片,是將運動和日常的生活做了一個完美的搭配。3FX偏光鏡片的技術可以保護您的眼睛免受有害的紫外線傷害,並把強烈不舒服的反射眩光隔離,然後增強可見光線的辨識度!
Proflow Glasses
Years of research and development in the laboratory and on the race tracks have produced a masterpiece of sports eyewear: called ProFlow ™, it is the flagship product of the Rudy Project Concept collection. Eyewear that stands out immediately by the ideal balance between performance, combination of materials and style, as well as the exceptional Rudy Project ergonomic solutions.
Maya Glasses
Designed for sports, perfect for any occasion: MAYA is a double-use eyewear that is wearable at all times, both for training and for free time.
Photochromic Lenses
ImpactX lenses change shade when the light conditions vary and are unbreakable to protect your eyes. Safe,cool, practical!
Adjustability
Rudy Project eyewear are totally adjustable to assure you a perfect fit on the face and total comfort.
Safety
Danger can be right around the corner in training as well as in competition. Protect yourself with Rudy Project eyewear!
Design
A Rudy Project eyewear will assure you the perfect mix of Italian Design, functionality and innovation.
Advanced Materials
Rudy Project has selected the most advanced materials to offer you performance, resistence and lightness.