A WINNING DESIGN FOR THE FEMALE FACE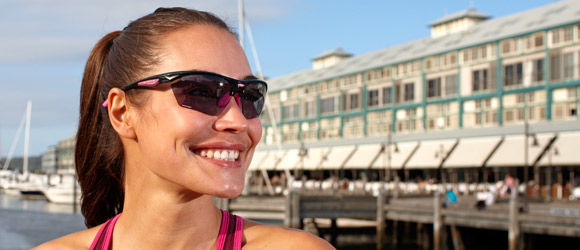 Stratofly sx™ is the new Rudy Project product for women with an aggressive soul who are taking their first steps in the world of sport.
Designed with a half-rim lens cut and a frame optimized for the shape of the female face, Stratofly™ are glasses for sportswomen who are technical and versatile. Available in four colors these glasses are perfect for cycling, mountain biking and golf, satisfying a desire for improved visual performance.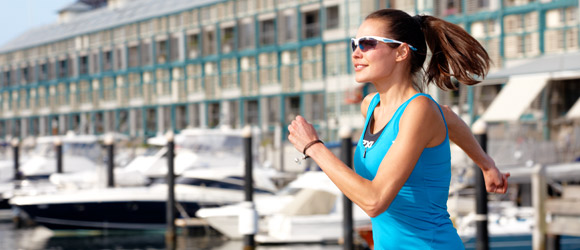 Respecting the scrupulous attention to detail typical of Rudy Project, Stratofly sx™ was created with the unmistakable wraparound frame design for maximum protection from the elements, no-slide soft rubber terminal tips and adjustable Ergo IV™ nosepiece to customize the fit and facilitate air turnover. No risk of fogging, therefore, nor of losing the glasses when competing because of an accidental impact.
The latest Rudy Project female model is a synthesis of ergonomics and technology, with all the freedom to choose the combination most suited to different uses. The Rp Optics™ static lenses, interchangeable depending on the weather and light conditions using the Quick Change™ system, are available in Smoke, ideal for moderately sunny days, or Golf, a color optimized for the greens.
For the most practical women, Rudy Project proposes a new solution - the Photoclear™ with photochromic surface coating, to face up to all weather conditions with a single lens.
Stratofly sx™ is also able to solve visual defects, thanks to the possibility of adding the Clip-on optical insert. A practical solution that lets you to "update" the visual correction later without changing your glasses completely.